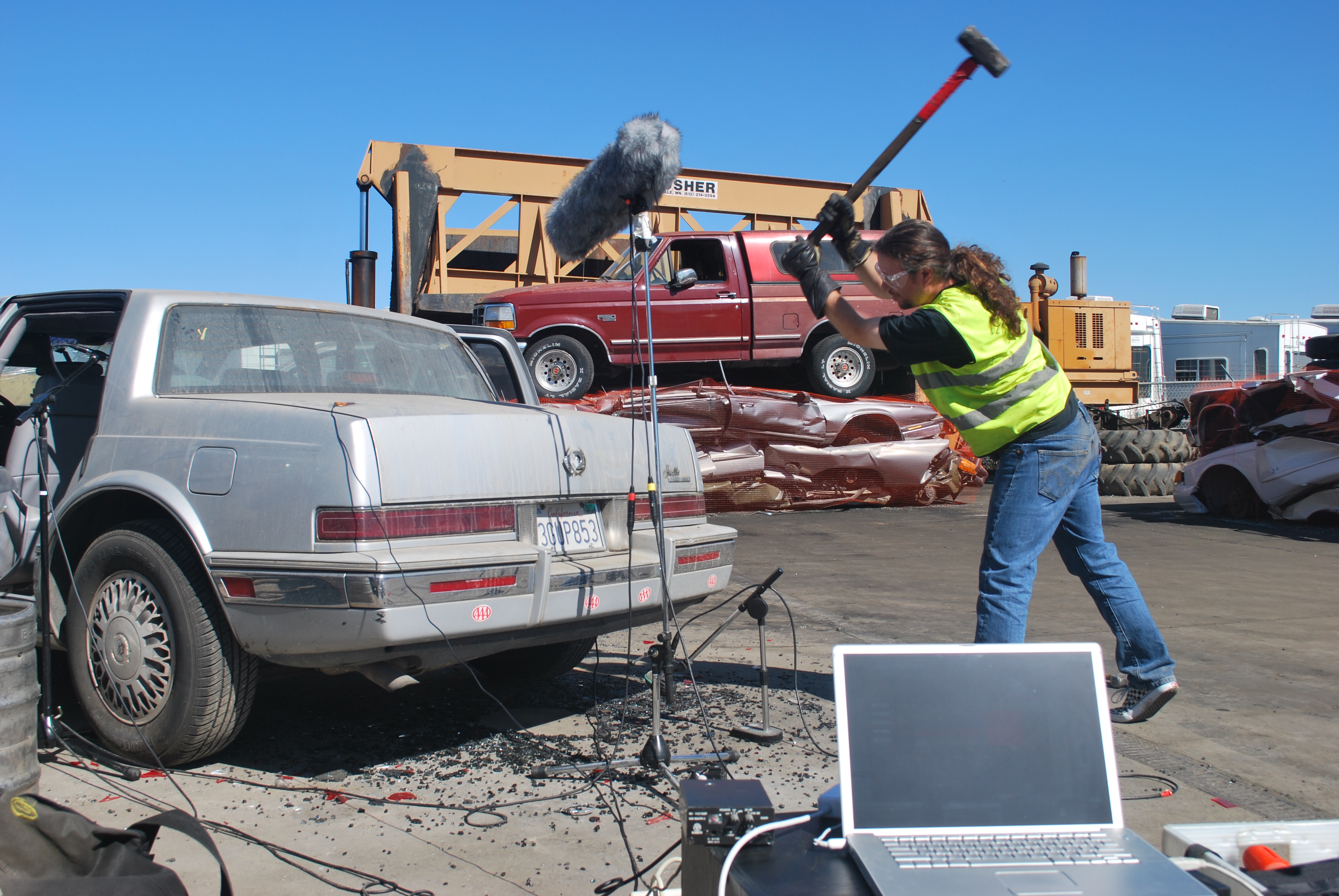 Jim Diaz began life as the son of a gigging musician in the Los Angeles area and was exposed to music at a very early age. His father, Jim Sr. sings, plays guitar, bass and piano and spent a lot of time playing records at home for the family. At the age 6 Jim began taking guitar lessons from the teacher who taught his father, but demonstrated more interest and ability in playing drums.
At the age of 10 his parents gave in and gave Jim his first set of drums along with lessons. A short time later Jim was competing in music competitions sponsored by the California Music Educators Association winning Medals for Individual Snare Drum Performance then later moved onto school Marching, Symphonic and Jazz bands where Jim excelled as part of a highly ranked Marching Drumline and performed at the Reno Jazz festival.
In his teen years Jim's interests began to include broadcasting and recording acquiring his first 4 track tape recorder and participating as an on-air disc jockey at high school radio station 90.5 FM KVHS in Concord, Ca. where he had a weekly show and produced many on-air Public Service Announcements and Advertising Spots. His father had become a part owner in KLOQ in Merced, Ca. where both Jim and his father would work on weekends, both on-air and behind the scenes.
Jim played with several original and cover bands during his teens and 20s and eventually realized that Rock Star was not exactly a viable career path so he turned his attention back to school studying Motion Picture Production at the Academy of Art in San Francisco. While at the Academy Jim heard mentions of Video Games being a similar discipline to Motion Picture Production when a close friend lent Jim a copy of Star Wars: Dark Forces II, Jedi Knight for PC and the die was cast.
Less than a year later Jim began his Video Game career working for LucasArts Entertainment, the studio who made Jedi Knight, in the Quality Assurance department as a QA Tester and began to move upward through the ranks until eventually getting an opportunity to work in the Sound Department, first as a Sound Library Intern. One of the LucasArts Sound Supervisors began teaching a Pro Tools class at Diablo Valley College and Jim was encouraged to take the class. 3 weeks into that class the supervisor went to the Audio Director and suggested Jim be put into production ASAP. Jim was assigned to the Armed and Dangerous project and he has not looked back. Jim worked on many titles performing a variety of audio duties such as Music and Voice Editing in addition to Sound Design while maintaining his Sound Librarian duties and taken responsibility for all Hardware and Software purchasing, tracking  and Studio Maintenance while working an many popular LucasArts game titles including the original Star Wars: Battlefront series.
Jim again rose to eventually being named Audio Lead for LEGO Star Wars: The Original Trilogy as well as recording and performing music for the Thrillville roller coaster park game and culminated as Sound Designer and Facial Motion Capture Dialogue Recording Engineer for Star Wars: The Force Unleashed. Soon Jim was being recruited by other studios and eventually left LucasArts to work for Activision on what was to be Drum Hero, a drum based iteration of the Guitar Hero franchise which was unfortunately ill fated and never completed.
From Activision Jim went to Sega Studios in San Francisco as Senior Sound Designer where he worked on Golden Axe: Beast Rider and Marvel's Iron Man 2. Sega Studios was shuttered after the release of Iron Man 2 in 2010 which gave Jim the opportunity to begin working as a Freelance Contractor when he launched Session Masters Studios which eventually morphed into Jim Diaz Audio. Jim began to work in Post Production Audio as well as maintaining game work. Jim's clients have included such companies as Zynga, TrionWorlds, Acme Posts/Bruce Hamady Productions, The Walt Disney Company and Sony PlayStation. Jim has also held positions as Senior Sound Designer at Electronic Arts and NCSoft Iron Tiger Studio.
Jim continues to perform and record music in a variety of projects playing a variety of instruments, mostly drums and bass. Jim is a lifelong baseball fan avidly following his 2 favorite MLB teams, the Los Angeles Dodgers and Oakland Athletics and played competitive hardball until 2015. Of course Jim is an voracious video gamer playing a large contingent of game types across multiple platforms favoring Action-Adventure games.